L'Arche Kāpiti has three homes in which people with intellectual disabilities ("Core Members") and those who assist them ("Assistants") share daily life together. Our homes are Rangimarie, meaning "peace," Waiata, meaning "song," and Arawhata meaning "bridge" in te Reo Maori. Our homes look and feel like typical family homes, with all of the joys, struggles, and routines associated with regular family life. Preparing and sharing meals, planning trips, doing chores, going for walks, having cuppas, and praying together are some of the rhythms of daily life. Welcome is an important value in L'Arche and families and friends often come by for a meal, birthday parties, and other celebrations. Two of our homes are side by side and one is just around the block which creates plenty of opportunity for visits back and forth and shared meals.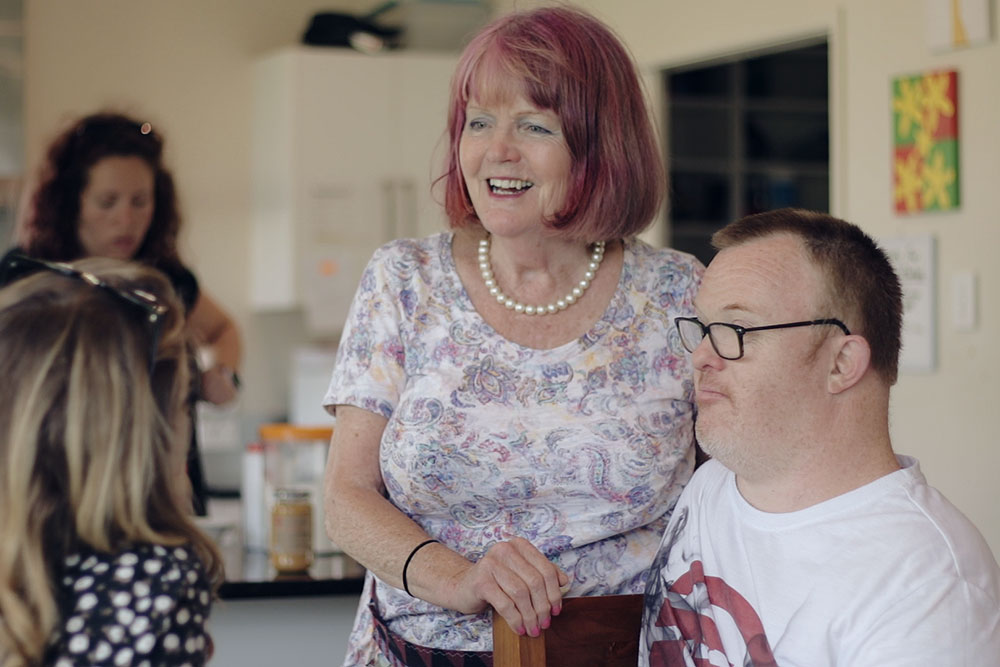 L'Arche Kāpiti is an intentional community that includes not just the Core Members and Assistants who live in our homes, but also other community members who participate regularly with the Core Members and Assistants in the shared life of our wider community.
All three of our homes are wheelchair accessible and are funded by the Ministry of Health. We maintain high standards of care provision, and the supports we provide to our Core Members are rooted in a philosophy of person-centeredness.
L'Arche International website link: www.larche.org/welcome
L'Arche Kāpiti has a small Day Programme for some of our older Core Members who prefer a more relaxed, home-based way to spend their day. Activities are planned on a group and individual basis, with Core Members playing an active role in determining goals, activities, and outings. Art and music therapy plays a large part in the rhythm of the Day Programme as does baking and cuppas. Overall, our Day Programme seeks to build relationships and engage with other people in the broader community through connecting with friends, attending community events, and hosting a Friday morning tea.